Dec 27 2007
So it's that elusive, treasure-trove of a week that sits firmly between Christmas and New Years when we have the right to drink more than we should, eat more than we should and just avoid doing what we should, you know? It's called the holiday season because we have the right to be as happy as fucking possible.
White Shoes & the Couples Company is a band I really don't know a lot about. At first listen, it's an immediate recommendation to fans of Belle & Sebastian or The Clientele. A gift from a friend, their self-titled album is "fun as fuck, dude!!!!!111" and I agreed, so I did some research.
The band hails from Jakarta, capital of Indonesia. Influenced by more classic jazz than modern experimentation as well as 70's Indonesian movie soundtracks, these guys don't let the mood out for a second. More than just homogeneous indiepop, this album is a perfect blend of smooth jazz, rock, funk, disco, awesome noise and sound as well as thoughtful and energetic indiepop. It's honestly a pleasure to listen to the album through, I truly hope you go out and find this one. It's worth it… especially at a time like this. Let the good ones roll…
MP3: White Shoes & the Couples Company – "Tentang Cita"
Buy their album: Amazon | iTunes
Be their friend: MySpace
Bonus MP3: White Shoes & the Couples Company – "Topstar"
Check out this fantastic video for their single "Senandung Maaf"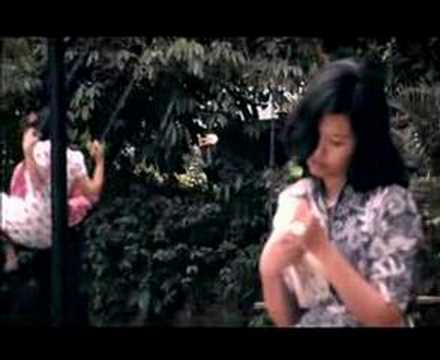 I'm all about the revival of "jolly badasses," join me?
2 Responses to "Song of the Day – 12/27/07"
yess…i agree with you..their album is best…i hope they release more english songs…

#

cantsaynotohope

on 07 Mar 2008 at 10:23 pm

Sorry for the spam ;-)

INDONESIAN INDIE POP BAND "White Shoes & The Couples Company" MARCH 20TH
AT MAKE-OUT ROOM

Their only performance in North America besides South by Southwest musicfest .
The band Time Magazine calls "One of the sweetest sounds in underground music today."

Having swung in on a cloud from way out, White Shoes & The Couples Company will make a special stop in San Francisco to perform their sole public North American show at The Make-Out Room ( 3225 22nd Street ) on March 20th at 8:00 PM.

For more info please visit
http://www.whiteshoessf.blogspot.com
Leave a Reply