Jan 30 2008
January 21st
Built to Spill – Keep It Like a Secret
MP3: Built to Spill – Carry the Zero
MP3: Built to Spill – Temporarily Blind
January 22nd
m̼m РGo Go Smear the Poison Ivy
MP3: m̼m РGuilty Rocks
January 23rd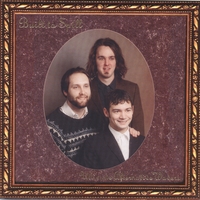 (<— coolest album art)
Built to Spill – Ultimate Alternative Wavers
MP3: Built to Spill – Nowhere Nothin' Fuck Up
MP3: Built to Spill – Built to Spill
January 24th
MP3: Animal Collective – People
MP3: Animal Collective – My Favorite Colors
January 25th
The Flaming Lips – Hit to Death in the Future Head
MP3: The Flaming Lips – Talkin' Bout the Smiling Deathporn Immortality Blues (Everyone Wants to Live Forever)
MP3: The Flaming Lips – Halloween on the Barbary Coast
January 26th
Kings of Convenience – Riot on an Empty Street
MP3: Kings of Convenience – Cayman Islands
MP3: Kings of Convenience – Live Long
January 27th
MP3: Amiina – Glámur
MP3: Amiina – Hilli
4 Responses to "Disc a Day: Week 4"
#

Jacob

on 30 Jan 2008 at 12:27 pm

Riot on an empty street is a masterpiece.

great post…each and every one of these albums is amazing.

#

Sophie

on 29 Apr 2008 at 1:48 am

Amiina are beautiful, thankyou so much.

#

ruth

on 29 Apr 2010 at 1:44 am

ah h a it is
Free convert M2TS files with Best M2TS Converter-How to convert M2TS Format
M2TS File Converter is a magic M2TS Converter which can fastly convert M2TS format

to various popular video and audio files, with such professional M2TS Video Converter, you are able to edit M2TS files, Merge M2TS,

Cut M2TS so that you can enjoy your M2TS videos on portable devices!
Leave a Reply