Feb 23 2008
For those who like: Feist, Cat Power, Emily Haines & The Soft Skeleton, Andrew Bird
I rarely come across an album that I want to listen to from beginning to end. There is always at least one song, often more, that tempts me to hit the skip button. With the Toronto band Forest City Lovers, that is not the case. In fact, I have already put the album on repeat quite a few times. I only came across the band a few weeks ago, and am absolutely in love with their 2006 debut album, The Sun and The Wind. If you are only plan to purchase one album within the next month, this is the album I recommend.
Forest City Lovers make me feel warm inside—something about their music is so familiar, yet new at the same time. The first time I listened through The Sun and The Wind, I felt that the band mastered knowing exactly what I wanted to hear; it is a talent to be able to not only know good music, but consistently produce it. This album entertains horns, banjos, chimes, violins, piano, and other surprises that make it the masterpiece that it is. The instruments never intrude on the vocals or guitar though. They just gently poke their heads out to say hello.
The female vocals are welcoming and comforting—and among the best out there next to Cat Power and Feist. Kat Burns' voice is real and personal and sounds superb when sung in conjunction with their beautiful instrumental arrangements.
I know I am going to be gushing over this album for a while. And it deserves every second of it. This is truly a remarkable piece of work, and I love everything about it. I love the track placement. I love how all of the eleven tracks are less than three and a half minutes in length (and seven tracks are under three minutes). It's not a second shorter or longer than it needs to be. It gets to the point. And now so will I. Buy this album. It is essential to have in your music catalogue. Listen from start to finish. And embrace.
Forest City lovers is based in Toronto, Canada and consists of Kat Burns (vocals/guitar/piano), Kyle Donnelly (bass/guitar/vocals), and Mika Posen (violin/piano/vocals). They have a new album coming out March 11, 2008 on Out of this Spark, entitled Haunting Moon Sinking. Some songs can be previewed on their Myspace, and I will be reviewing the album within the next few weeks. I'm also going to quickly mention that they released The Sun and the Wind independently, so the proceeds are going to the band.
The Sun and the Wind (2006):
Forest City Lovers – Song For Morrie
Forest City Lovers – In Flight
Forest City Lovers – Beneath Rocks & Sands
Deciding which songs to feature was nearly impossible. They are all great. If you like songs, you will love the album.
Site | Kat Burns' site (check it out)| iTunes| Zunior| Myspace (Buy CD directly from band)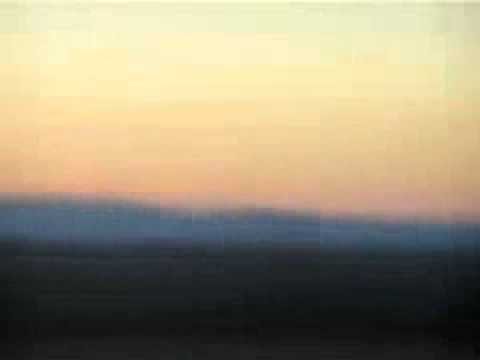 I love this music video for "Don't Go, Please." It was filmed by the band in 2007 when touring Western Canada, from Toronto to Victoria.It goes perfect with this music.
8 Responses to "Forest City Lovers – The Sun and the Wind"
Leave a Reply