Jun 19 2008
On Monday, I got back from another jam-packed Bonnaroo. The music was great, the weather was great (for the most part), and I had a great time catching up with close buddies of mine.
My three favorite performances were: My Morning Jacket, Broken Social Scene, and The Raconteurs. Nomo definitely deserves an honorary mention.
My Morning Jacket played one hell of a show.  They played close to a four hour set from 12 to 4 am. It rained a tad bit during the show, which led to some technical difficulties, but it was nonetheless, amazing. The rain  was magical. It felt like the Truman show where the soundboard was controlling the drizzle/pouring down rain. Comedian Zach Galifianakis' drunken appearance at the end put the icing on the cake (see video below).
MMJ did a Velvet Underground cover of "Oh! Sweet Nuthin'" that is among the best covers I've ever heard.  Below is a recording of it that isn't the best quality, but hasn't stopped me from listening to it over and over again. Check out MMJ tonight on Conan!
Here is a short video of MMJ playing Roo. It's pretty neat, and captures how awesome this show was.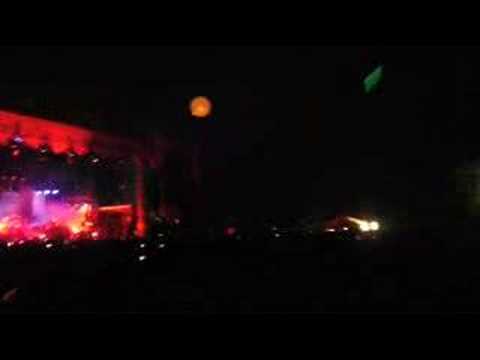 Zach Galifianakis' MMJ Cameo
 Over the next few weeks we will be sharing more about Bonnaroo. For those of you who were there, tell us who you saw! What were your favorite Bonnaroo moments?
This is who I saw: Newton Faulker, MGMT, Battles, Zach Galifianakis, Nomo, Drive By Truckers, Umphrey's McGee, Stephen Marley, The Raconteurs, M.I.A, Chris Rock, My Morning Jacket, Tiesto, The Disco Biscuits, B.B King, Iron & Wine, Jack Johnson, Pearl Jam, Rogue Wave, Orchestra Baobab, Yonder Mountain String Band, Phil Lesh, Broken Social Scene,and Derek Trucks.
Live At Bonnaroo 2008
My Morning Jacket – Oh! Sweet Nuthin' (Velvet Underground)
Loaded:
Velvet Underground – Oh! Sweet Nuthin'
2 Responses to "My Morning Jacket – Bonnaroo 2008"
#

Kate

on 23 Jun 2008 at 4:37 pm

My favorite Bonnaroo moment was nothing musical, but it was magical: Zach Galifianakis going up to a six-year-old in the audience and telling him that he was "fucking rude."

Diamond engagement ring is not only an integral part of the customary exchange during the ceremony, but also something that abounds enormous emotions
Leave a Reply