Feb 17 2009
I just wanted to give a heads up that French composer Yann Tiersen is going on tour. He composed two of my favorite movies, Amélie & Good Bye Lenin!, and is supposed to be an incredible live performer.
He isn't touring that many cities in the states (New York, Washington DC, Chicago, Minneapolis, Seattle, Denver, Salt Lake City, Portland, San Francisco, and LA) so if you have the opportunity to see him, don't pass it up!
If you are curious what to expect out of a Yann Tiersen show, Brooklyn Vegan brought this MusicOMH review to my attention:
He began his set on grand piano – and his piano pieces are rarely other than delightful. What wasn't obvious from listening to his albums was instantly so here – it isn't someone playing melodica or accordion with him as he tinkles the ivories. Oh no. He plays both instruments at the same time.

After each track, rapturous applause greeted him as he shifted between piano, melodica, accordion, violin, viola, bass, guitar and even vocals. A rare chance was afforded to the audience to hear a solo viola piece, Qu'En Reste-t-il? from L'Absente, in which at any moment sparks could have flown from the instrument as Yann fiddled for all he was worth. Here was a man making electricity spark from an acoustic instrument before our very eyes. His playing was enough to make members of his audience weep at its beauty.
Tabarly Soundtrack (2008):
(mp3) Yann Tiersen – Au Dessous Du Volcan
Amélie Soundtrack (2001):
(mp3) Yann Tiersen – Comtine D'un Autre Ete: L'apres Midi
(mp3) Yann Tiersen – Pas Si Simple
(mp3) Yann Tiersen – La Valse D'Amelie (orchestra version)
Good Bye Lenin! Soundtrack(2004):
(mp3) Yann Tiersen – Summer 78 (instrumental)
(mp3) Yann Tiersen – Mother's Journey
(mp3) Yann Tiersen – Lara's Castle
Site | iTunes | Amazon | Myspace
click to see dates…
Yann Tiersen – 2009 Tour Dates
Apr 15 РMaison Fran̤aise WASHINGTON
Apr 16 – Irving Plaza NEW YORK
Apr 17 – Club Soda MONTREAL
Apr 18 – Club Soda MONTREAL
Apr 19 – Mod Club Theatre TORONTO
Apr 21 – Logan Theatre CHICAGO
Apr 22 – Triple Rock Social MINNEAPOLIS
Apr 24 – Blue Bird DENVER
Apr 25 – Urban Lounge SALT LAKE CITY
Apr 27 – Richards VANCOUVER
Apr 28 – Neumo's SEATTLE
Apr 29 – Wonder Ballroom PORTLAND
May 1 – Great American SAN FRANCISCO
May 2 – El Rey LOS ANGELES
May 8 – Queens Hall EDINBURG
May 9 – ABC 1 GLASGOW
May 10 – Duchess YORK
May 11 – Academy II BIRMINGHAM
May 13 – Junction CAMBRIDGE
May 14 – Electric Ballroom LONDON
May 15 – ATP fest "The Breeders" MINEHEAD
May 17 – Pheonix EXETER
May 18 – Komedia BATH
May 19 – Concorde II BRIGHTON
Jul 4 – Centro de artes e do espectaculos FIGUEIRA DA FOZ
Jul 5 – Casa das artes VILA NOVA DE FAMALICAO
Jul 6 – Centro cultural de Belem LISBOA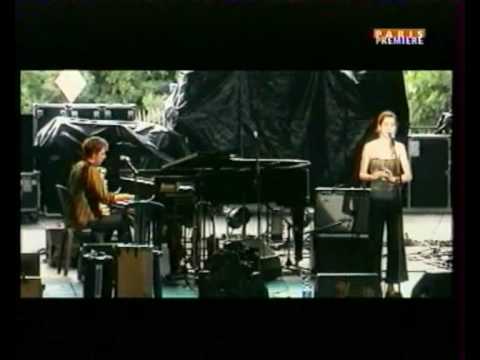 4 Responses to "Yann Tiersen Announces Tour Dates"
#

JessS

on 19 Feb 2009 at 1:10 pm

I love the Amelie soundtrack and would love to go see him. Can't seem to find tickets for his DC show though, any ideas on where I can get my hands on some?

#

David

on 20 Feb 2009 at 9:04 am

Hey Jess, I was having the same problem myself. I'm planning on going to the DC show too, and will let you know as soon as I find out!

The tone should remain constant, regardless of the volume.
When dampening the notes with the damper pedal, you hear a faint mechanical sound as if the damper is being released or pressed
to and from all the pianos strings. Having said that,
not everyone can afford to spend $30,000 on a new Steinway Piano and so the question arises, "Is it possible that a pianist or piano student may be better served by purchasing a digital piano rather than an acoustic piano.

CS-16 Model Concert Adjustable Piano Bench in Leather.
For adults, home-model piano benches are far too high. This company can also provide the most stunning designs on piano benches.
Leave a Reply