Oct 15 2009
I'm sure you've all heard this track by now, but I just can't get over it. Every once in a while, a remix will come out that is (in almost every way) better than the original song. Perhaps it is a reflection of our "open-source society." In this case, Neighbors and Devendra Banhart completely rethink the song "Rome" from Phoenix's latest album.
MP3: Phoenix – Rome (Neighbors RMX w/ Devendra Banhart)"
Since I first picked up Nino Rojo, my opinion of Devendra Banhart has changed fundamentally. While I initially reflected on Banhart as a musical jester, prone to take the side of drug-induced nonsense before engaging sincere emotion, I was not considering his full scope. Needless to say, 2007's Smokey Rolls Down Thunder Canyon blew me away. It moved between folk, psychedelica, doo wop, soul and pure rock with the finesse and grace that only seemed right emanating from such an enigmatic songwriter. The sensual, analog texture of the album and the sheer diversity of Banhart's songwriting and production skills cemented him and his work as a thing of beauty. Still the strange, psychedelic, wandering minstrel that drew me to him in the first place, Banhart now has the tools at his disposal to do great things to whatever he touches.
MP3: Devendra Banhart – "Shabop Shalom" from Smokey Rolls Down Thunder Canyon
MP3: Devendra Banhart – "Seahorse" from Smokey Rolls Down Thunder Canyon
In researching Banhart for this post, I realized that his latest album, What Will We Be comes out on October 27th!!! Holy balls! For someone who writes about music, I should know these things… as someone who suffers from chronic obliviousness, I think I'm on par here. The new album features many of the same forces that made SRDTC such a fantastic album. Real info the actual recording and philosophy has been hard to come by… the mystery only intrigues me more. Check these out and let me know what you think. There's a particular, defined energy that has been elusive on past recordings. I'm interested to see what this does for his more conceptual ideas. Regardless, I'm excited.
MP3: Devendra Banhart – "Baby" from What Will We Be (I LOVE THIS SONG)
MP3: Devendra Banhart – "16th and Valencia Roxy Music" from What Will We Be
MP3: Devendra Banhart – "Goin' Back to the Place" from What Will We Be
Hear another track, "Walillamdzi" on StereoGum and hear another, "Angelika" on his MySpace
Home | MySpace | AllMusic Guide | Wiki | Hype Machine
What Will We Be drops Oct. 27, 2009. Pre-order: Amazon | InSound | iTunes
To close, here's Devendra's video for "Carmensita" starring his ex, Natalie Portman… yep, that's right.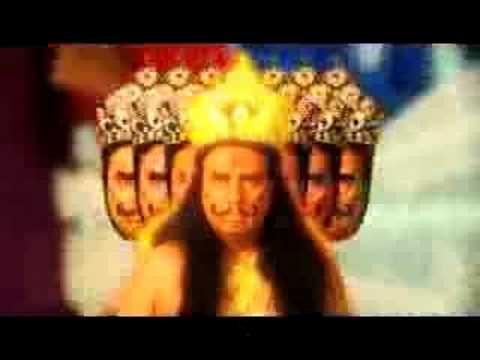 3 Responses to "Devendra Banhart: Song of the Day, New Album and More!"
#

Rich B

on 16 Oct 2009 at 6:56 pm

He performs Baby and 16th on this week's Later with Jools holland which you can watch on BBC iplayer. Baby is fantastic!

Hi there, yup this piece of writing is genuinely nice and I have learned lot of things
from it on the topic of blogging. thanks.

Also visit my site ginkgo biloba health benefits – Hortense
–

At this moment I аm goiոg to do my breakfast, οnce havinɡ mʏ breakfast coming aցain
to read fÕ½rther news.

Feel free tо visit my web-site – camera repair
Leave a Reply