Apr 29 2011
Community is really important to us at IndieMuse, and I wanted to take a minute to feature one of our favorite websites that does a stellar job bringing together music lovers and keeping the independent community strong: Daytrotter.com.
For those of you who aren't familiar, Daytrotter is a recording studio/website run out of a small midwest town, along the Illinois/Iowa border, called Rock Island. Most local residents there are unaware that Daytrotter exists, and have absolutely no idea that amazing bands from around the world go out of their way to visit their small town to record a live, studio session (everything is recorded to analog tape and released for free digitally on Daytrotter's website). Their studio, called the Horseshack, can be found on the third floor of an unmarked building, over a pizza joint, in an otherwise pretty dead downtown area that hovers over the Mississippi River (or sadly, sometimes under when the river floods).
We're experiencing a time in the world where everything moves faster than it probably should, and it's easy for a sense of community to get lost in the shuffle. The down-to-earth folks behind Daytrotter are a diamond in the rough in that regard, as they are on a mission to preserve culture just as much as they are to release great music.
For example, Wednesday night I had the pleasure of attending Daytrotter's 4th Barnstormer tour in the Chicago area. It's a chance to see a handful of indie bands, such as Sondre Lerche and Hellogoodbye — who are mostly accustomed to playing loud, large clubs — play music in a small barn. This intimate environment is a complete, almost cleansing-like, change of pace for everyone involved. And the genuineness completely shines through.
Thanks to Daytrotter, I was able to be part of a gathering of true, respectful music lovers who just wanted to appreciate the moment.  I didn't see the wave of smartphones documenting the event that I normally do at shows, and there was complete silence from the crowd as bands played. It was basically a rare opportunity for everyone to let their guard down and hang out for a couple of hours.
Maybe it's the perspective that comes along with living in a small town, where the pace of life is a bit slower, that gives the guys (and girl) behind Daytrotter the ability to follow through on their vision so well. But the part that is truly inspiring for me is the way that they've been able to share those values with the world, and create and curate these bright spots for other people who are looking for the same things out of life. It leaves a lot of hope for what the future can bring.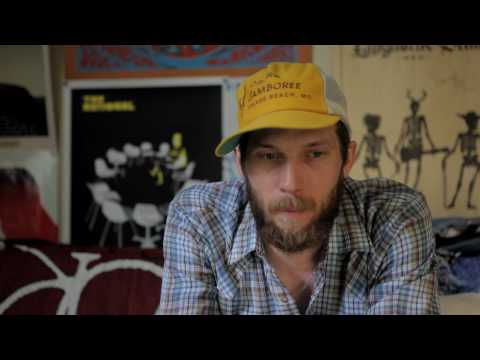 Sondre Lerche – Domino by sondrelerche
2 Responses to "Welcome to Daytrotter"
I attended the third show of this year's Barnstormer tour last night in a barn in Dexter, Michigan. The venue was five miles away from my house; I could have practically walked there. As someone who routinely faces down hour-long late-night drives home from concert venues spread around the Detroit metro area, this was a treat beyond measure.

How to sum up the event last night without sounding too over the top and profane…ah, screw it…IT WAS UN-FUCKING-BELIEVABLE. Five hours of amazing music in such an intimate space, and the show made it onto my personal "best concerts ever" list. Even though my feet were tired and I was starving I didn't want it to be over. It wasn't long enough. I had a stupid goofy grin on my face for most of the evening.

I have been a fan of Sondre Lerche since I heard him on one of my earliest Paste Sampler CDs (from 2003, I think) and seeing him for the first time close enough to touch was just wonderful.

I will always be glad I can say "I was there" for this one. Myself and about 100 other people received a rare gift last night.

#

Chris A.

on 04 Aug 2011 at 3:59 pm

Everybody is starting to copy the concept that Daytrotter has been cultivating for years. They do a great thing in the music biz.
Leave a Reply