Feb 05 2009
On Tuesday, I saw Swedish band Loney Dear open for Andrew Bird, and must say, I almost enjoyed their set more than Mr. Bird's. . . which is  saying a lot, given Bird is one of my very favorite musicians. I've been listening to their music for a few years now, but Tuesday night's live performance gave me a whole new appreciation.
The best part of the set was when lead singer Emil Svanängen asked the crowd to sing along on "I Am John." It was really beautiful. You can listen to the set on NPR ("I am John" is 20 minutes in), but the recording quality doesn't really pay justice to the performance. Svanängen is a really personable guy too,  and strikes a perfect balance between being confident (talking a lot to the crowd), and bashful, which can be verified by anyone who saw him putting on a band-aid after his minor guitar string accident. He also called the Black Cat (venue) the "very black cat," and the 9:30 club balcony "shelves," which I thought was pretty funny.
The band has a new album that came out January 27th called Dear John. I prefer the lighter tone of their 2007 debut album, Loney, Noir,  but Dear John still has some solid songs on it.
Loney Dear is from Jonkoping, Sweden, and its primary member, Emil Svanängen, first began making homemade recordings of delicate, folkish indie pop in the early 2000s. As Loney, Dear (the band has since deleted the comma from its name), Svanängen self-released three homemade CD-Rs through his website: River Fontana Redux, Citadel Band, and Sologne. As buzz developed through MP3 blogs and other new media manifestations, Sub Pop offered Svanängen a contract in 2006. The first proper Loney Dear album, Loney, Noir, was released in early 2007.
Dear John (2009):
Loney Dear – Airport Surroundings
Loney, Noir (2007):
Loney Dear – I Will Call You Lover Again
Sologne (2006):
Loney Dear – I Fought The Battle Of Trinidad & Tobago
site | amazon | itunes |Â  myspace
Tour dates & "Airport Surroundings" video after the break.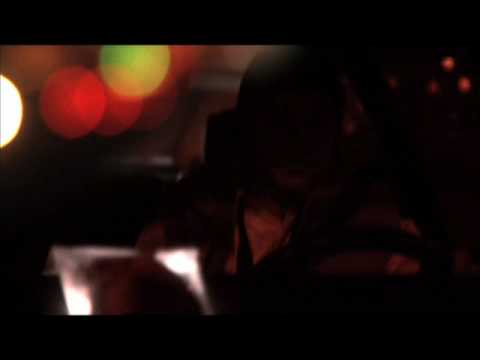 02/06 Orlando, FL The Plaza*
02/07 New Orleans, LA House of Blues*
02/09 Baton Rouge, LA Spanish Moon
02/10 Houston, TX Rudyard's British Pub
02/11 Denton, TX Hailey's
02/12 Austin, TX The Paramount Theater*
02/13 Albuquerque, NM The El Rey*
02/14 Tucson, AZ The Rialto*
02/15 San Diego, CA Soma San Diego*
02/17 Visalia, CA Howie and Son's Pizza
02/18 Los Angeles, CA The Orpheum*
02/19 San Francisco, CA The Fillmore*
02/20 San Francisco, CA The Fillmore*
02/21 Portland, OR Roseland*
02/23 Seattle, WA The Moore*
02/24 Boise, ID The Knitting Factory*
02/25 Murray, UT The Murray*
02/26 Denver, CO The Ogden*
02/27 Omaha, NE Slowdown*
03/01 Chicago, IL Schubas
03/18 – 03/21 Austin, TX SXSW
* = w/ Andrew Bird
4 Responses to "Loney Dear @ 9:30 Club, Washington DC (02/03/09)"
I really enjoy this band. I heard them for the first time when they re-release Loney, Noir and have thoroughly enjoyed the new album as well. Thanks for giving them some extra publicity.

Günstige Burberry Schal, k?nnen Sie verschiedene Qualit?ts-preiswerte Burberry Schal Produkte von Global Günstige Burberry Schal Lieferanten kaufen

Hier die neueste Kollektion von Burberry Kaschmirschal Verkauf von den beliebtesten Gesch?ften – über 99 $, freies Verschiffen.

If some one wishes expert view about running a blog then i recommend him/her to pay a quick visit this web site, Keep up the nice job.|
Leave a Reply