Sep 28 2009
If you are a fan of Bishop Allen, Clem Snide, John Vanderslice, or the Mountain Goats,  I highly recommend checking out the Brooklyn based band Falcatross. Their debut album, Sprung, is one of my favorites of the year, and the mastermind behind the project, Pete Fitzpatrick, creatively incorporates a wide range of folk instruments to make for one fun listening experience. Expect banjos, omnichords, violin, and most importantly hand claps, among other awesome instruments!
In addition to Sprung being an overall great album, I really appreciate the confidence this debut exhibits. In a world where instant gratification is increasingly expected, Fitzpatrick presents us with an eleven track album that contains only two tracks under four minutes long (and eight of them are above five minutes). Fitzpatrick is a professionally trained multi-instrumentalist, and fully utilizes his talents by not rushing songs. He allows things to build, and go in different directions, and playfully experiment in a mastered way where the listener can tell he is still in complete control.
Some of my favorite tracks on the album include "Momentum,""Simba Goes Down,""Ransom Smile," and "Turn of the Season." "Momentum" is one of the catchiest songs that I've heard in a while, and will definitely be on my top tracks of the year list.
Most of the instruments on Sprung are played by Fitzpatrick, who has played in a variety of bands, including Clem Snide (guitar/banjo/euphonium), The Pee Wee Fist, the Shirim Klezmer Orchestra (banjo), Naftule's Dream (guitar), and Green 4 (drums). If that doesn't make you a little jealous that he is such a well-versed musician, just keep in mind that those are only a few of the instruments he knows how to play.
Sprung (2009):
(MP3) Falcatross – Momentum
(MP3) Falcatross – Simba Goes Down
Buy Sprung! | Official Website | Myspace
This is a cool video of the band you should check out.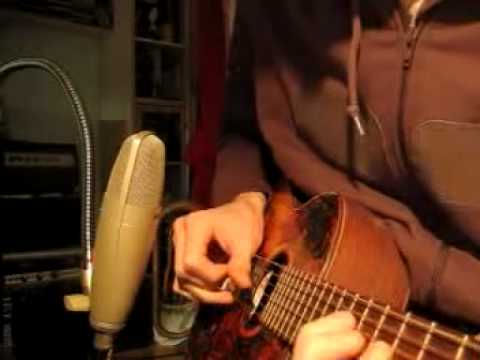 One Response to "Falcatross – Sprung (2009)"
As well as exactly what if you don't possess the time for you to go to the physical shops? It's only at that point how the online retailers enter into image plus they help you save upon lots of journey period, power as well as spending budget as well
Leave a Reply