Mar 01 2010
Jordie Lane's music is one of the best kept secrets out there. Lane's 2009 debut album, Sleeping Patterns, literally makes me want to go door to door and spread the goodness. His music and songwriting is beautiful and refreshing in every sense of the word. Â Sleeping Patterns is a must hear for any music fan (especially recommended for fans of Wilco, Bob Dylan, and Johnny Cash).
One thing I love about the album is its diversity. Lane has a gift for connecting genres in a way that expands what I imagine is most listeners' comfort zones. His album is influenced by folk, bluegrass, country, and other genres. Â While his folk songs "I Could Die For You," "The Day I Leave This Town," and "War Rages On" are gems and most like the music I typically listen to, tracks such as "Fell Into Me" "Walking that Way," and "John W. Thistle" are throwbacks to the 60s ("There Once Was Life to Come" is fantastic and brings Johnny Cash to mind). Lane's music is extremely cultured and is a great homage to all the musicians who have helped us get where we are today in music.
It blows my mind that Jordie is only 25 years old, and wrote most of Sleeping Patterns when he was 21. Â He is based out of Melbourne, Australia, and makes up one half of the duo Fireside Bellows, alongside Canadian songwriter, Tracy McNeil. He's shared the stage with Neko Case and Cat Power, and it's only a matter of time before his music spreads far and wide.
Sleeping Patterns (2009):
(mp3) Jordie Lane – I Could Die Looking At You
(mp3) Jordie Lane – Walking That Way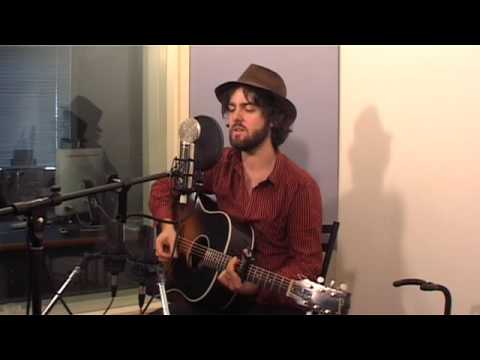 One Response to "Jordie Lane – Sleeping Patterns (2009)"
[…] Jordie Lane – Sleeping Patterns (2009) « IndieMuse […]
Leave a Reply