Mar 08 2010
All I wanna do is clap/All I wanna do is sing/I don't wanna sing another song in anger sing Zeus on "Kindergarten", and I couldn't be happier about all the musical things they do or don't wanna do, because Say Us is a seriously good time. It's got hand claps, group singing, parlour piano, bumbling bass lines and enough ooh's and ahh's to fill a swimming pool.
Zeus make no attempts to hide the fact that this Say Us is a pop album through and through. Sure, it has some buzzing, straight-up rock moments ("You Gotta Teller") and sure it can simmer ("Heavy On Me"), and sure Zeus can do the buzzing, simmering thing well, but it's when they give in to every pop-loving instinct in their bodies that the album comes so vibrantly alive.
Say Us has a grinning approach to music that just reeks of good times, often bringing a very Kinks-esque silliness to the songs that I completely adore.  And I could sit here listening to the album on repeat, pinpointing exact moments where Zeus bring to mind other musicians from yesteryear (because their sound can indeed be described with a lot of sounds-likes), but I'll leave that to somebody else who'd rather pick apart the origins of Zeus' hook-laden awesomeness than just enjoy the hook-laden awesomeness for all its awesomity.
And check out the equally a-word video for the album's first single, "Marching Through Your Head":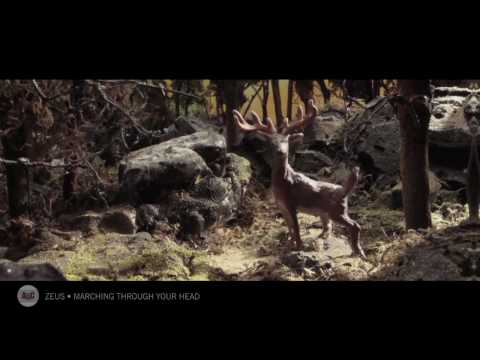 Say Us (2010)
(mp3) Zeus – Fever of the Time
(mp3) Zeus – Kindergarten
Leave a Reply