Jun 04 2010
photo credit: The Selby via NYmag
I don't usually talk about TV shows here (mainly because I don't watch much TV), but just wanted to give everyone a heads up on this really creative show that is premiering on HBO tonight called The Neistat Brothers. As the WSJ states, the show "is an eight-episode collection of wildly inventive short autobiographical DIY films made by Casey and Van Neistat "
While I obviously haven't seen the pilot episode yet, I'm very familiar with the Neistat brothers, and highly recommend you take the time to watch this. If you are a fan of Wes Anderson's visual and quirky style, you'll definitely appreciate this show. Casey and Van are masters of stop motion animation, and it's a treat to watch their creativity at work. The show debuts tonight at 12 AM EST. So yeah, if you don't have HBO, get it. And if you don't have a TV, Â steal one. Just don't miss the show.
While the Neistat Brothers don't necessarily get credit for it, they are essentially the godfathers of this new style of DIY homemade video making we see online. They were making high-end Youtube videos before Youtube existed, and simply had this vision for homemade videos before pretty much anyone. It gave them a huge head start and plenty of time to craft their work… which answers why these guys have an HBO show and you don't.
Here's a great video that'll get you acquainted with the Neistat Brothers. This was a recent solo project that Casey made highlighting Chatroulette (when it was still all the talk).
Here's a trailer for the HBO show: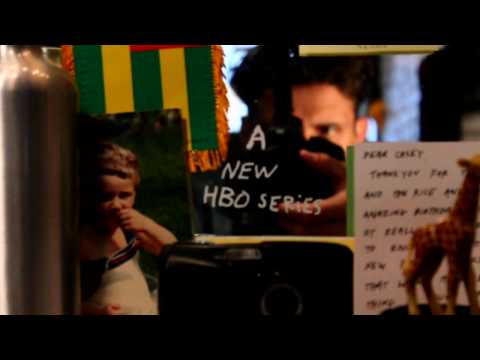 And in case you want more… this was one of the Neistat brother's older videos exposing Apple's iPod battery policy.  This went viral at the time. And if you don't believe me about the Pre-Youtube thing, just check out the site they originally made.
see more at their official site and HBO's site.
And to somehow link this back to music, here is the last song I listened to on my iPod.
(mp3)Â Ugly Casanova – Hotcha Girls
3 Responses to "Neistat Brothers"
#

Charles

on 21 Jun 2010 at 10:17 am

I checked it out recently. I watch an ungodly amount of HBO on demand and try to catch everything. I thought it was alright but it will never match the genius of Flight of the Conchords!

#

han

on 15 Jul 2010 at 3:13 pm

Have you seen Casey Neistat's latest clip? It's a really cool one about Facebook privacy : http://www.vimeo.com/13342152. The Huffington Post just picked it up.

My partner and I absolutely love your blog and find many of your post's to be what precisely I'm looking for.
can you offer guest writers to write content available for you?
I wouldn't mind producing a post or elaborating on a lot of the subjects you write in relation to here. Again, awesome website!
Leave a Reply