Jun 25 2010
A few years ago I was at Seattle's Capital Hill Block Party, and heard Natalie Portman's Shaved Head for the first time. They were one of the first bands to play, and I just happened to be at their stage beforehand to see who would be playing over the course of the day. When I saw their name at the top of the list, I looked over to my friend and boldly declared "I have absolutely no idea who this band is, but we need to find out, so help us God."
Needless to say, I was not disappointed in the slightest. The band's catchy synth-pop sound is somewhat similar to Passion Pit (they formed a while before Passion Pit, pshhh), and they are super quirky. For example, one of their songs, "Beard Lust," is the essential manual to having a beard. They are from Seattle, so a lot of the people there were their friends (or familiar with their music), and it basically turned into a big, 45-minute, dance party.
Believe it or not, after four years, the band decided to change their name to Brite Futures. "Why would they change from such a glorious name," you ask?
We chose our band name on a whim when we were still in high school, and "Natalie Portman's Shaved Head" has seen us through an unexpectedly amazing four years. Our love affair with Natalie's name was like a summer fling that lasted… and lasted… and lasted… But now it is summer once again, and time for a change. Also, it has recently come to our attention that our muse Ms. Portman is not so keen on us using her name in ours… Ultimately we are lovers, not fighters, and our mamas didn't raise no fools, so we feel it is time to move forward with a new name. We are BRITE FUTURES.
To fully appreciate NPSH Brite Futures you NEED to watch this video.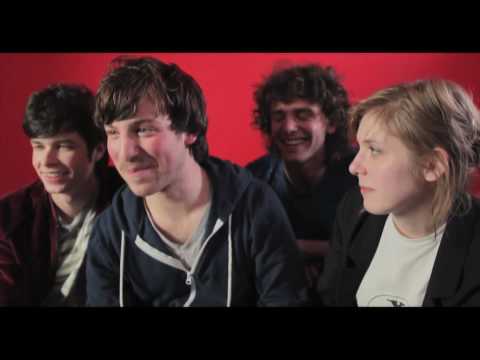 (mp3) Brite Futures – Dog Eared Summer
Natalie Portman's Shaved Head (now known as Brite Futures)
Glistening Pleasure (2008):
(mp3) Natalie Portman's Shaved Head – L.A. Noir
(mp3) Natalie Portman's Shaved Head – Mouth Full of Bones
10 Responses to "Brite Futures"
Nice :)

I love it when bands are humorous.

#

Katie

on 29 Jun 2010 at 12:32 am

Haha I came across this band from a youtube video of a remix of this kid sticking his hand down his pants. The song "Sophisticated Side Ponytail" was playing in the background. I fell in love with the band instantly.
Genius, Genius. Keep up the good work :)
Every member is adorable, and you guys are funny too <3
Would love to see a show!

this is hilarious! nice work :)

I've never heard of Brite Futures before but I dig them! Need to look up the rest of their music.

this is kind of the bomb oO

Brite future is really a talented band.

Wooo what great in the future we are top of the world i really like it. Thanks !!!

Loved by consumers all over the country, Dawlance has produced innovative and practical home care appliances for more than three decades.

East River is a full-service digital agency offering creative online marketing and web development solutions. As the leading independent digital marketing agency in Karachi we can enhance your presence for the online space. Get in touch to learn more about our results-driven marketing services.

Dr. Ziauddin Hospital is operating under Ziauddin Trust, Dr. Ziauddin Group of Hospitals and is one of the largest private groups in the country. Its mission has been to reach out to the masses and cater to their needs of quality health care facilities at affordable rates in the country.
Leave a Reply